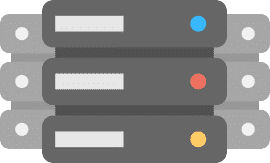 Best Offshore Web Hosting
Offshore Shared Hosting is the most economical and common offshore hosting. This allows multiple users to take advantage of shared resources of a physical server to publish their website and setup online presence. You have access to a certain amount of resources from a specific server that's shared with other users. Our dmca ignored shared hosting nodes are built with enterprise hardware and has been designed to provide a good quality hosting with reliability and stability. WebCare360™ offers 3 different offshore web hosting packages and these packages are set up to fit perfectly for both low-end and high-end purposes.

High Performance
All shared hosting servers are setup with the latest technology and is powered by Cloudlinux, Immunify360, KernelCare, Softaculous, Attracta SEO Tools & RAID Protected disks for the top performance, so your website(s) have the faster speed and better reliability.

Privacy & Security
Here at WebCare360™ we do take your privacy as our top priority. We do not share, rent or sell your personal infromation's or data to any third party. We only require a valid e-mail address to setup your anonymous hosting account (No Documentation requirement)

Unmatched Services
We belive in offering best offshore web hosting services at affordable costs. You can buy with confidence, as We do offer a 7-days money back guarantee (without any question being asked), if you are not satisfied with our service quality and performance.
Save up to 15% on
yearly subscriptions
To reduce the risk of abusive clients, all shared hosting accounts are activated after a manual review which may take upto 3-6 hours.

Child Porn, Bulk Mailing, Botnets, Hacking Activities & Phising Sites

are

NOT

allowed on our network.

For latest hosting updates, tutorials and promotions do visit

Our Blog.
DMCA IGNORE Web Hosting
In shared hosting environment, each unique website has its own Internet domain, from a single offshore web server. Shared hosting is good for blogs and personal websites.
Offshore web hosting by WebCare360™ is not just a typical hosting by any other provider as we are immensely committed to ensure the data privacy of our customers with more freedom of content and speech.
With our servers located in the best offshore locations, where data-related laws are very tolerant which allow us a Wide Range of Content Acceptability and ignore dmca complaints as DMCA takedown procedure applicable only under US jurisdiction.