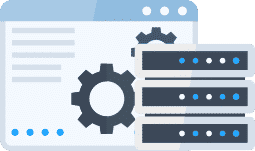 Offshore Virtual Private Servers
Have you been looking for an easy to use, ready to go, instantly provisioned VPS service? We have got just what you need. WebCare360™ Virtual Private Servers (VPS) are a perfect solution for webmasters, designers, developers, and business owners. Each VPS is a private and secure area that operates as an independent server. Our VPS solutions allow customers to share the expenses of hardware and networking connections and control their own private servers without compromising on performance.

High Performance
VPS are setup on High end 2 x Hexa Core Processors, 128GB RAM and RAID-10 Protected SSD-disks setup to main hardware node. Servers are never overprovisioned, meaning you will have enough power to run your applications any time.

Privacy & Security
Here at WebCare360, the security of our clients is our top priority. All of the data we store is encrypted. As we are an internet-based service provider, we don't need to know much about you in order to be able to provide you with good service.

Scalability
Require more resource ? Without any downtime! Upgrade CPU, Memory, Disk Space without migration, transfer of files/databases within same location and platform. Upgrade anytime during active service without any noticeable downtime.
Customer Service and 24×7 Support
WebCare360™ protects your Data & Privacy. With our servers located in the best offshore locations, all of our International clients are guaranteed with Total Data Privacy, Data Security, and a Wide Range of Content Acceptability.
Performance of VPS Servers by different provider is not same. With WebCare360™, you'll get ultra speed & solid performance, excellent support. With solid state drives (SSDs), our virtual private servers are the ideal solution for customers who require solid performance, extra speed as well as enhanced security. We offer a powerful web based VPS Control Panel. It allows our VPS clients to Start, Stop, Restart, Change Hostname, Change Root password, CPU Monitoring, RAM Monitoring, Disk Space Monitoring, Bandwidth Monitoring, and Unlimited OS Reinstall.