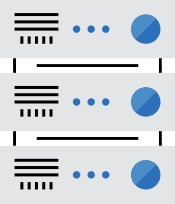 Offshore Dedicated Servers
WebCare360™ provides you quality
offshore dedicated servers
where you can enjoy the freedom of speech. We are obviously not offering cheap solutions, because we are offering quality offshore servers without any fake promises! Our
Dedicated Servers
are great solution for essentially any users needs, if you're running your own services to sell to clients, or need the most power you can get for your web applications or projects. Our servers use latest generation and fastest hardware, to give you the best performance possible.

Blazing Fast Network
Direct connection to top IP-Transit suppliers ensuring minimal data transmission latency in Europe, Asia and America. Because of our geniously designed network design, we do offer a excellent uptime.

Privacy & Security
Here at
WebCare360
, the security of our clients is our top priority. We store all sensitive data encrypted. Our servers have full backups that can be accessed via an SSH connection or similar encrypted connection.

Full Root Access
For total server control, all dedicated hosting customers are given full root access (via sudo) to their
dedicated server
. Besides full SSH root access all servers comes with Remote Rebot or IPMI/iLO access.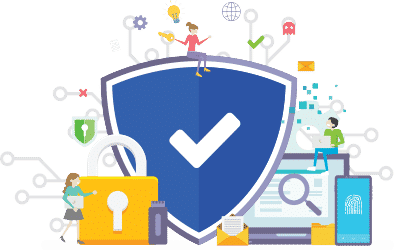 Offshore Streaming Servers
Global, high-capacity robust network.
1Gbps, 2Gbps, 4Gbps & 10Gbps Uplink
True non-overshared network
Un-metered Traffic with No Caps
3+ fully redundant Tier 1 bandwidth providers
Cheapest in Offshore Market
Custom Script & Encoding Support on Demand
View Plans
DMCA IGNORE Dedicated Servers
Offshore Dedicated Servers
are the perfect solution for those individuals and businesses who owns and run very popular and big projects which requires fully dedicated resources. It's a physical server which have dedicated resources, in contrast sharing of server resources in virtual private servers hosting. It is the most powerful type of
offshore webhosting
service, in which an entire server is used up to run your project.WebCare360™ have deployed hundreds of offshore dedicated servers for it's valued customers. Our enterprise-grade dedicated server hosting gives the flexibility to meet the needs of any individuals or business. Our anonymous offshore hosting essentially provides you with superior quality performance, power-packed reliability & stability, ease of server management & enhanced security plus much needed guaranteed privacy and data security.Apart from wide range of
DMCA Ignore hosting
servers, We can provide dedicated servers hosting which are tailor-made for our customers. Our team of expert are available 24/7 to help you set up any offshore server as per your needs.