Laravel is a popular PHP framework that helps developers create web applications. It provides a well-defined structure for creating applications, as well as a number of features that make development easier. Laravel also provides an easy way to extend the framework with custom code.
How To Install Laravel in Softaculous
Installable within Softaculous Apps Installer, Laravel's configuration and installation are easy. Follow the steps below to complete the process.
1- Log in to your cPanel, which is easily accessible in the Client Area. There are many ways to achieve this, but the easiest method is to log into the cPanel in your cPanel area.
2- On the Software section of cPanel, scroll down to the Softaculous Apps Installer event to open the application.

3- To locate Laravel once Softaculous is open, start typing the name in the top-left corner. Once the results are displayed, click it to install the package.

4- Laravel's setup page will open. Click Install Now to install the Laravel framework.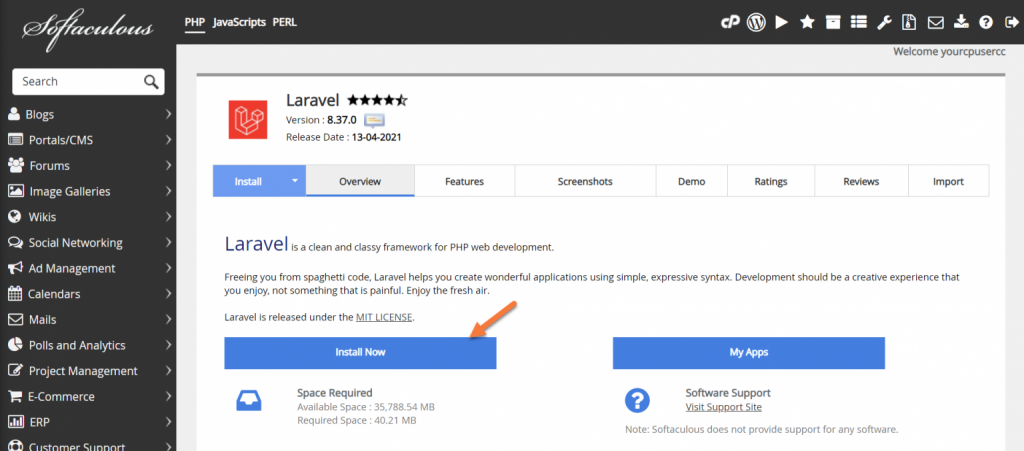 5- Select the directory where you wish to install Laravel, then select the Install button.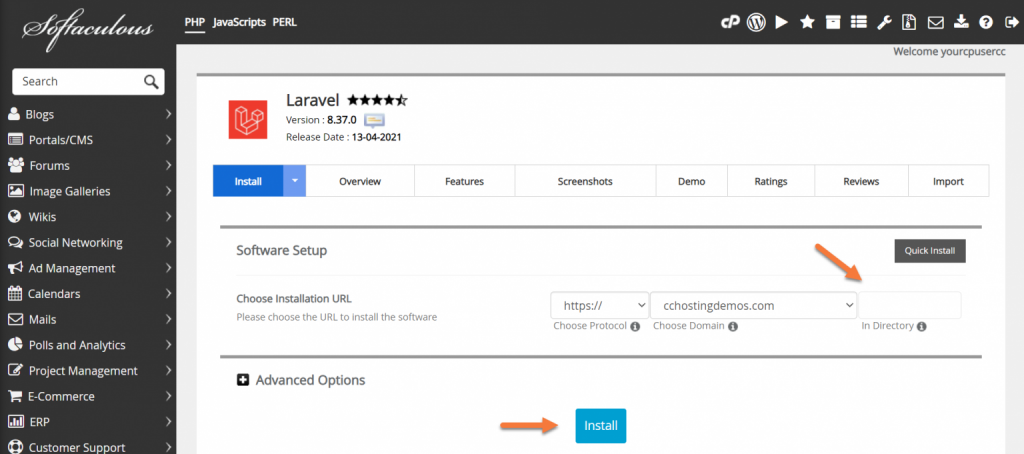 Laravel is installed. That's done now.