How To Select The Ideal Offshore Hosting Company?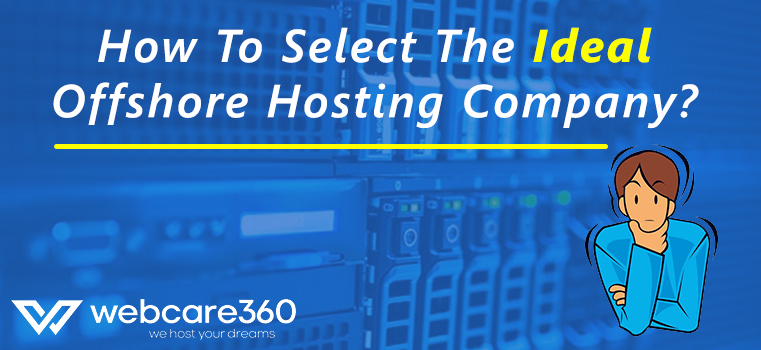 The internet has created a magnitude of new possibilities for business owners to connect with clients, generating sales and developing their brands. Usually it was the major technology companies which used the internet resources when it comes to offshore hosting. However, now any company can run their business ventures online to reap the benefits of e-commerce.
For any type of business which strives to establish an online presence right away, an offshore dedicated-server will be the perfect manner.Nowadays many companies provide offshore web hosting services and it is crucial to choose the best service provider to suit your business's requirements.
Take the available options into consideration
The ideal IT establishment will be offering a wide variety of options where offshore hosting is concerned.There is no limitation to the variety of possible compositions for e-commerce services or servers.You should be looking for a firm which will provide tailor made solutions and flexibility.
The best option is usually starting up with a pre-structured package after which you can customize the hardware as well as the included services. In general this will provide you with the ideal system, coming at a cost-effective price.
Should you opt for shared or dedicated servers?
The first major aspect which your company should take into account is whether you will opt for a shared or dedicated server.A shared server consists of one machine which will be hosting the different resources of various customers.The set-up of a shared server is simple to use, whilst it also offers the most cost-effective choice.
However, on the contrary with a dedicated server you will have one set of equipment, which include memory, disk space & power for just one client!Your company's technology requirements will determine whether you choose a shared or dedicated server.
However the best manner to start out and get your website up & running will be a shared composition, whilst the company's services and brand are established online.However, in a case where the business strategy depends on e-commerce, the best choice will be the offshore dedicated server which provides more power as well as options of driving business-crucial applications such as a virtual storefront.
Managed services & customization – how to get the perfect solution for your needs
There are an abundance of offshore hosting options. Besides the technical structures between servers, applications, hardware & operating systems, all functions of a customary IT department are covered by managed services.
For example, whilst a service provider is actually hosting a server, they also have to deliver a monitoring & maintenance option towards the server together with backing up data to address any security risks, remote rebooting and firewalls.
However, customers can also opt to do all these functions at their side.
Although, for a firm which doesn't focus on technology, the option of using managed services will provide the best results from any IT-implementation./
Colocation
These kinds of services play a major role when it comes to taking advantage of technology resources available on the internet to directly benefit any business plan.Some firms opt to use these services substituting their own IT departments which results in savings where personnel and overheads are concerned, without jeopardising quality.
On such a scale, a firm can use its own programs & equipment as well as structuring their server in the precise manner they desire to, whilst they are using an IT company for colocation.Colocation is a term which means that the housing of the server, power management, managing rack space as well as climate control is done by the IT company.
This is similar to renting a hosting facility along with related services.
Managed Services
Some customers who opt to purchase or rent a server can make use of managed services.Such a set-up may incorporate around the clock monitoring ensuring 99.9% uptime, updates & upgrades and having pro-active security criteria.Basically, a professional firm's whole IT department can be sourced, instead of making an investment towards building your own system from scratch.
Disaster Recovery
Some clients are using offshore hosting for their systems to be backed up automatically.Having an offsite back-up location creates superfluity, ensuring business continuation in the incidence of a disaster.
When an emergency occurs at the firm's home office, the lost system can instantly be replaced by the back-up. Due to this, online business functions and data can always be available.
The ideal service provider will be able to offer these options and will also be willing to get into a discussion with you about how you can use these options to favour your business's requirements.