cPanel Web Disk enables you to manage, upload, and download files on your site as if they were saved locally in your computer's file manager. Once enabled, you can use your computer 's file explorer (such as File Explorer on Windows or Finder in Mac OS) to browse your files on your site or drag and drop them between your host and your computer.
The following tutorial will provide a guide for connecting Web Disk.
1- Login to your cPanel account from your client area.
2- In the Files section, click the Web Disk icon.

3- Scroll down to the Main Web Disk Account section and click Configure Client Access.

4- Select your operating system from the drop-down menu and then click on Download Configuration Script.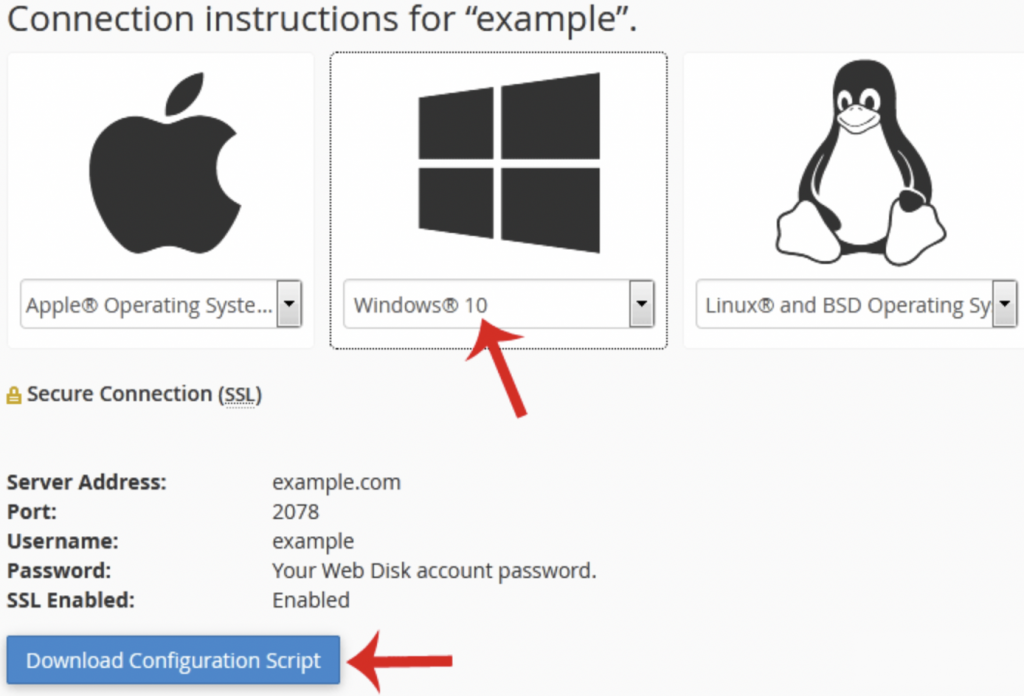 5- Now, double-click the script file. It may take a few minutes for it to ask you for a username and password to access the files on your website. Enter Web Disk or cPanel username and password, and you'll be able to access those files.
The following video will guide you on how to access cPanel Web Disk with WebCare360